This past weekend I sewed a rather festive looking dress out of a hodgepodge of fabrics and materials that I had on hand, including:
– Mens' 2XL "Happy Harvest" Threadless t-shirt
– Orange cotton broadcloth from Halloween 2006
– Brown paisley charmeuse from Hancock's clearance rack (spring 2007)
– Part of an old full-size 300-thread-count cotton sheet
I used two different patterns because I liked the top from one but wanted to make the skirt out of the 2XL t-shirt:
– McCall's M5380 (upper bodice and waistband)
– New Look NL6375 (skirt and underskirt)
Here is the result: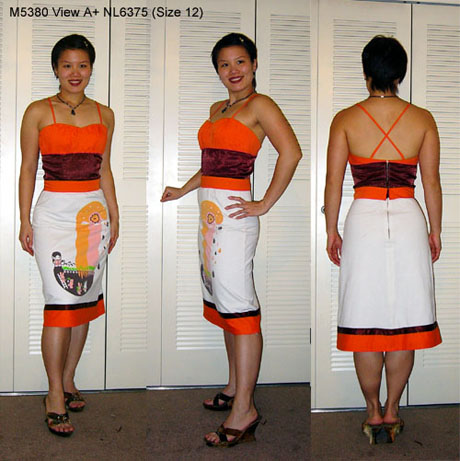 The color choices are a bit out of my comfort zone since I usually stick to jewel and icy winter colors plus black and white, but I went with them anyway. The original patterns didn't include the orange belt or the brown and orange band around the hem of the skirt, but I added them at Chris's suggestion to tie everything together.
I really like the final result, but have been wondering if it was just too off-the-wall to wear out.
Well, as of last night I am no longer concerned.
While channel surfing, I caught the latest Disaronno amaretto commercial on TV and realized that my color choices were merely fashion-forward and precognitive in nature: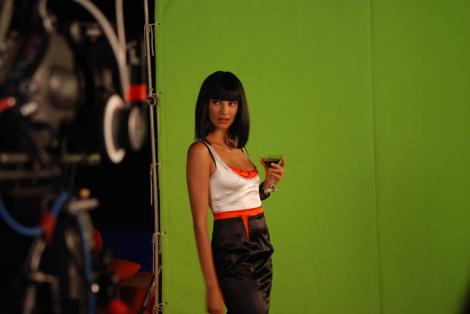 Check out my review of this project at Pattern Review for more details.